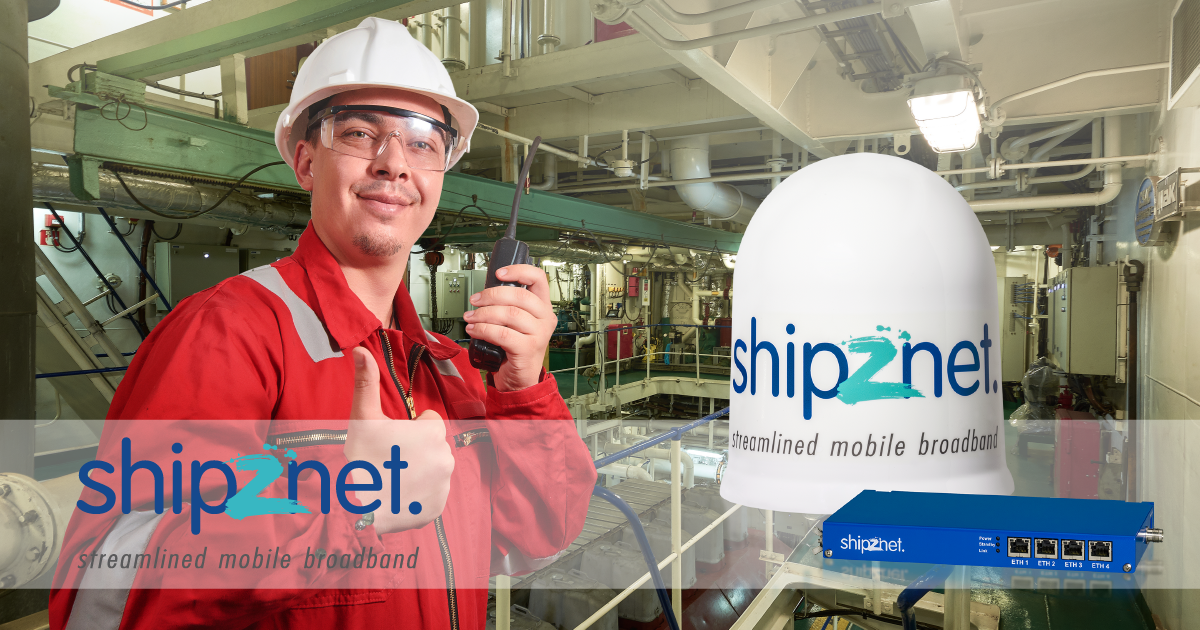 When working in the deepest areas of the ship, surrounded by thick steel and closed bulkheads people are always cut off from the Internet. Support by experts from shore for maintenance of complex equipment within the engine room was virtually impossible.
International industrial companies therefore rely on communication solutions from shipznet to service their complex equipment from the areas of switchgear, boilers, valves, pumps, compressors, centrifuges, separators, sensors, contactors, machinery, turbo chargers, fuel conditioning, scrubbers, ballast water treatment, automation and electrical distribution.
The shipznet RG300, an industrial rugged, long range Internet out-of-box solution for vessels remote service needs, is especially made for usage on board. This enables continuous remote support from shore, creating the conditions to perform maintenance and repairs faster than before. By optimizing service on board, vessel service calls are shortened and employees are available more quickly for other vessel operations.
The solution enables flexible, extremely stable Internet access right into the engine room, which was previously inaccessible or difficult to reach. With the mobile LTE solution, which is installed in minutes, communication via mobile phone, tablet or laptop is possible without any problems. With the shipznet RG300, the service staff on board gain valuable service time that previously could not be used optimally during waiting times, as access to the on-board network is usually not possible for security reasons. But this is now a thing of the past. By using the shipznet RG300, the service companies are independent of the on-board IT and thus able to provide fast and professional service.